Home
Shop
Uncategorized
Fit 99-16 Ford F250/F350/F450 Super Duty Super Crew Cab Wind Deflectors Vent Shade Window Visors
Save $30.01
Fit 99-16 Ford F250/F350/F450 Super Duty Super Crew Cab Wind Deflectors Vent Shade Window Visors
$59.99
The Vent Deflector / Window visor Fitment:
1999-2016 Ford F250/F350/F450 Super Duty SuperCrew/Crew Cab Only (Not Fit Other Cab Models)
Description
This item may also be known as: 4pcs Vent Shade Window Visors Fit 99-16 F250/F350/F450 Super Duty Super Crew Cab
Fitment:
1999-2016 Ford F250/F350/F450 Super Duty SuperCrew/Crew Cab Only (Not Fit Other Cab Models)
**Note:Crew Cab model has 2 full size front doors and 2 full size rear doors that open in the same direction.Please check the following picture for more details about the cab difference.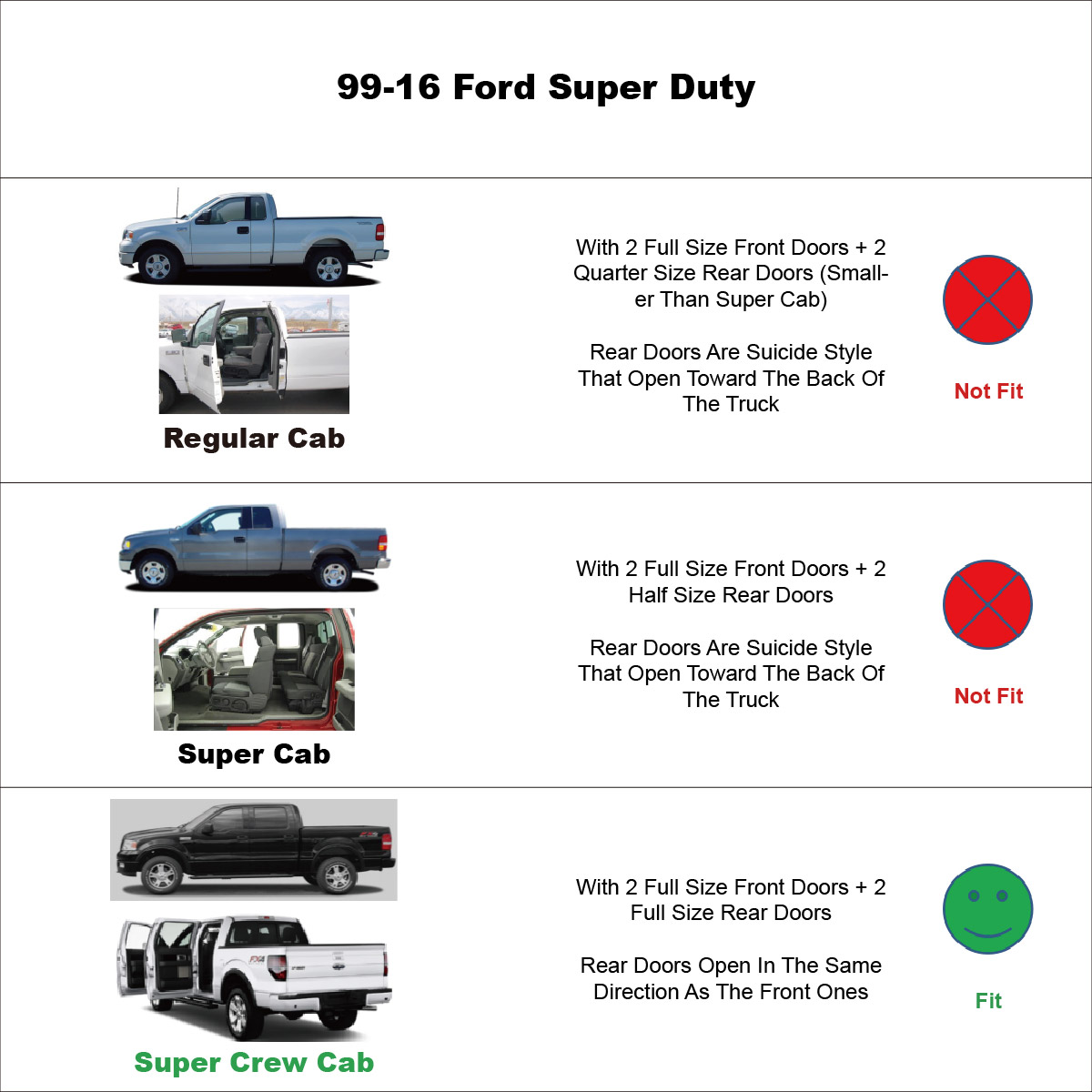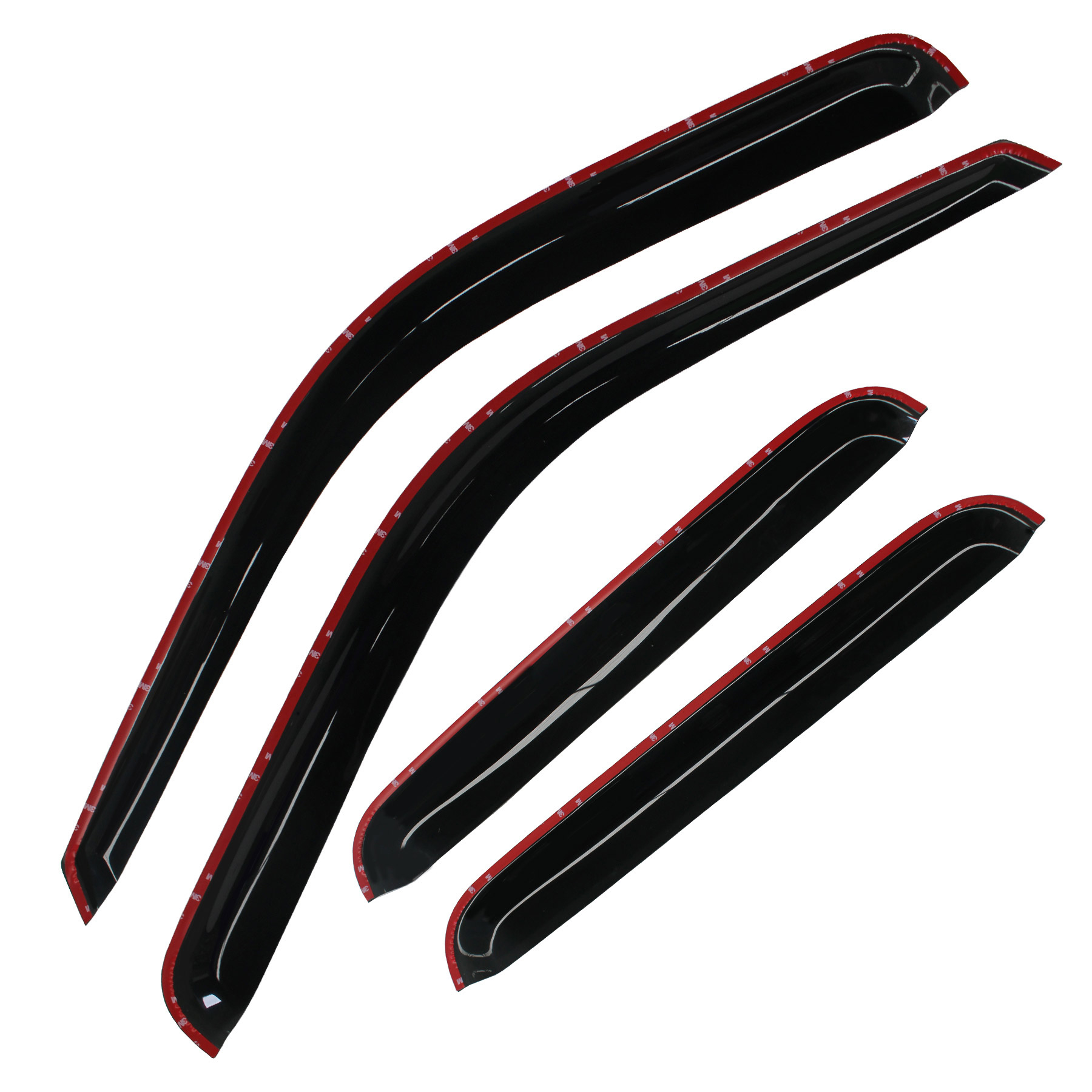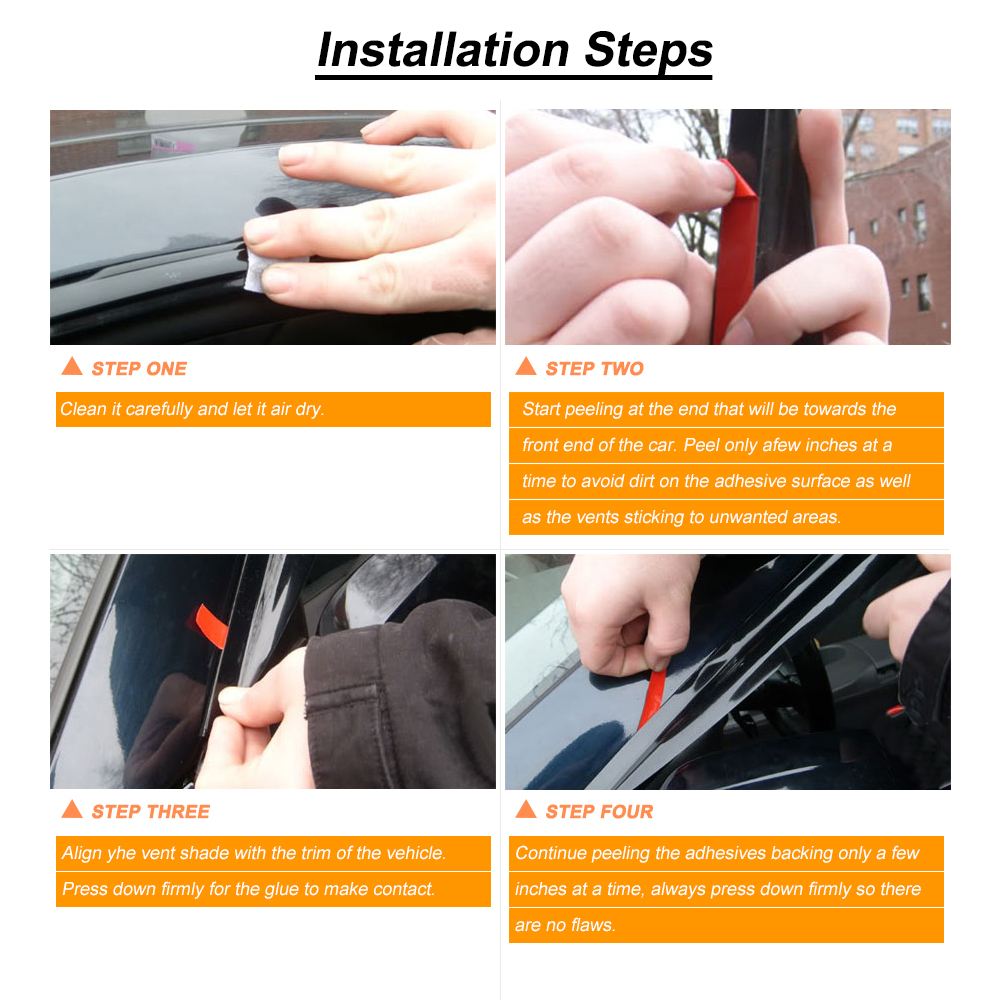 Item-offered:
4pcs vent shade window visors (Installation instruction is not included,please check the sample installation picture above for reference)
Style:
Tape-On Style (Stick on to the door & above the windows.Not In-Channel Style)
Installation:
Direct Tape-On Design,Easy Peel-N-Stick Installation.No Cutting or Drilling Required
Material:
Reinforced Acrylic
Position:
2pcs for front doors and 2pcs for rear doors
Item-Function:
1. 100% Brand new.New used or installed.Comes With 3M Automotive-Grade Double-Sided Tapes.Easy Installation.
2. Fully window protected from sun shade, wind, rain, snow deflector.
3. Help reduce heat buildup in park vehicles by allowing air in when partially open.
4. High quality material to withstand the rigors of the elements.
5. Make it possible to leave the windows down a few inches to get fresh air even on rainy days.
6. Dramatically Improve Styling & Appearance.